What is Gara Saree
Gara Sarees are worn by Parsi women. Gara sarees are treated as treasure and passed down from one generation to the next. The embroidery on Gara sarees is called Gara embroidery and it defines Parsi work. It is done by hand, and often covers the full face.
Gara Sarees and embroidery was earlier imported from China. The motifs are quintessentially Chinese.
Corner Detail of the Gara Saree: http://www.heritageinstitute.com/zoroastrianism/parsi/gara.htm
Traditionally the embroidery is done on the saree itself. However, now borders are used and patched on the saree. These are called 'Kor' borders.
http://www.heritageinstitute.com/zoroastrianism/images/gara/kor.jpg
Garas are traditionally done on Gajji Silk or Gaaj, a thick handwoven silk satin fabric.
Gara inspired collection are now everywhere, the patches are attached in Anarkalis and Jackets. That will only increase the value of the authentic pieces.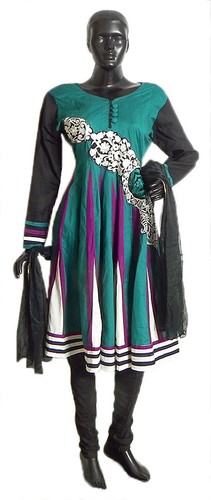 http://i.ebayimg.com/00/s/OTAwWDM3OQ==/z/e8cAAOSwGvhT~ug2/$_12.JPG